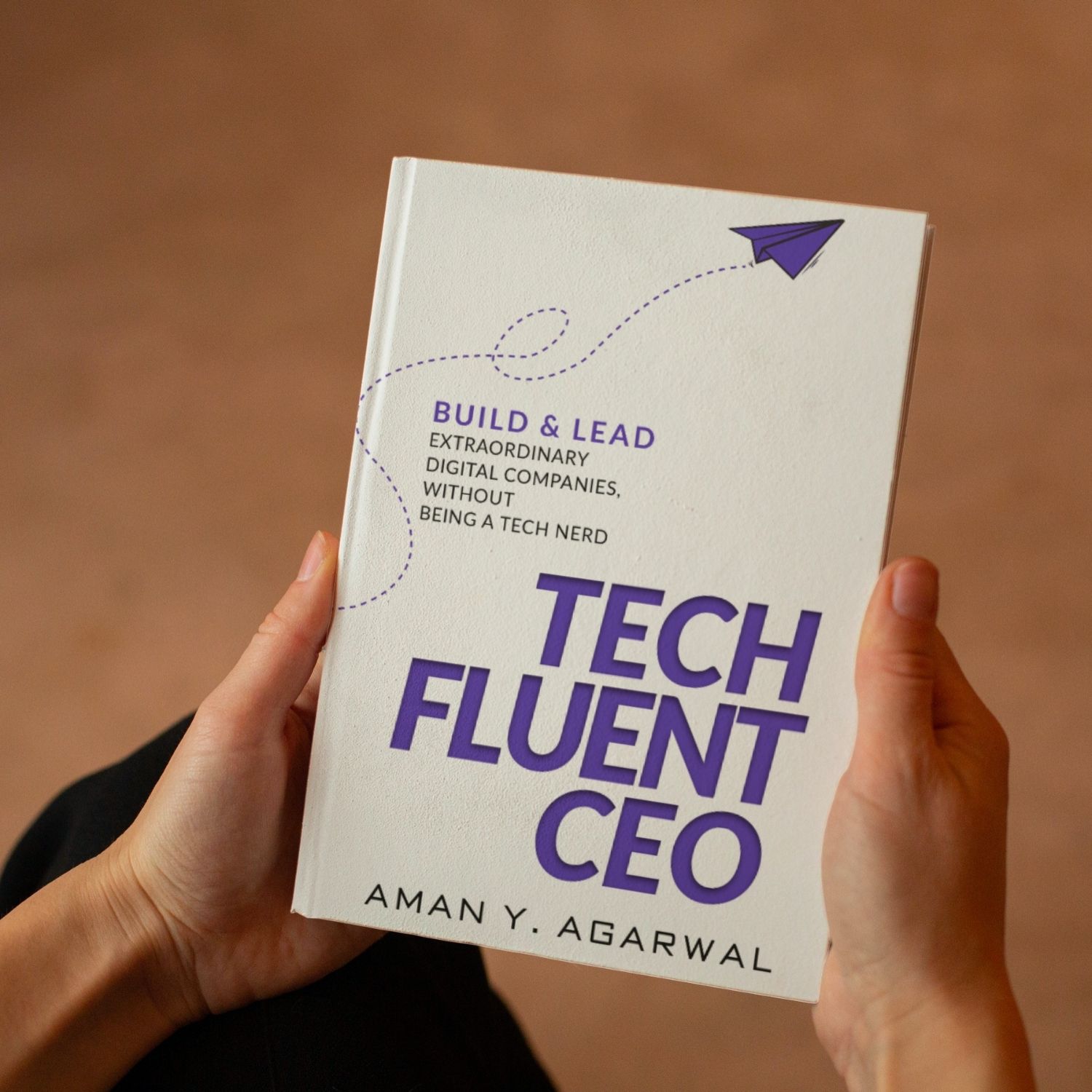 Never have to call yourself "non-technical" again.
It might seem like the biggest success stories in business increasingly belong to the tech tycoons — while you get left behind in the new order.

Time to level up your skills and learn to confidently lead modern digital companies.
Packed with simple explanations, bare-knuckle humour, and gripping inside stories from organizations like Netflix, Amazon, Facebook, Coca-Cola, McDonald's, and even the FBI and NASA:
My new book, "Tech Fluent CEO" is now available worldwide.
View on Amazon
P.S. If you can't afford the $10 copy, read this free version.
"Tech Fluent CEO" is not for you if:
You have no intentions of ever building or leading any digital org or software company.
You consider yourself highly technical. You have an extensive background in computer science or software development.
You don't like books.

On the flip side, this is essential for you if:
You are transitioning towards or aspiring to lead an innovative digital company, or tech teams in a startup.
You don't consider yourself a software engineer or hardcore techie, and have no interest in becoming one. You've spent your whole life learning and doing other things.
You love reading good books.
***
$10
Just buy the book.
This gets you:
The core "technical fluency" program that took me two years to create
Lifetime access to a private community of other "tech fluent" CEOs and professionals (read the book to find out how)
(For a limited time) Group Q&A sessions with me and top engineers from Silicon Valley and beyond, where you can ask for strategic technical advice
See you in the first chapter.
Go to Amazon
P.S. Coming soon on Kobo, Barnes & Noble, Apple Books, and local book sellers around the world.
P.P.S. Can't afford the $10 copy? Here's a free version. Promise me you'll read it.
***
$10,000+
So you loved the book. Now you'd like to hire me to train your whole team or help you digitally transform the business.
Follow this process:
Schedule a call with me by sending a short email or via one of the links above.
We meet, discuss your goals and see how I could help you; no time for pitching
If all's good, I'll invite you to pay and we'll get started
Given the time-consuming nature of these services, unfortunately they won't be available forever. The aforementioned fee is the minimum and actual fee will depend on the engagement.
Email Me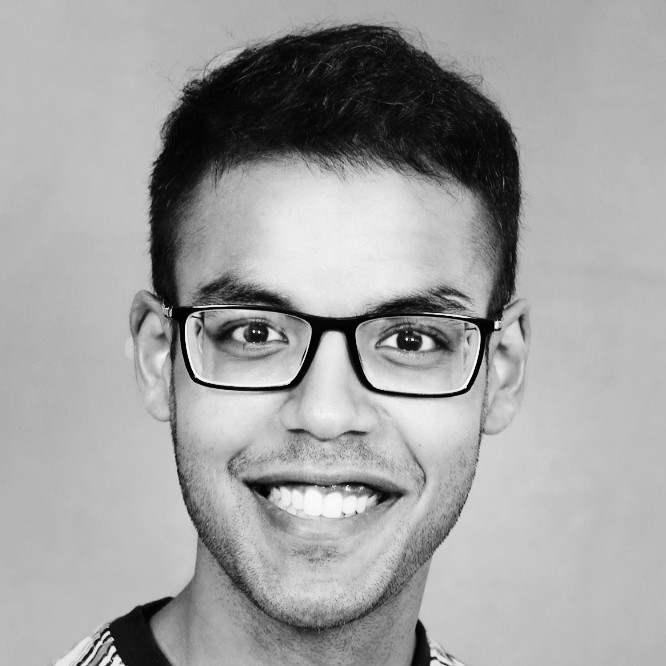 Meet the Author
Hi I'm Aman, Founder and CEO of Sanpram Transnational Corp. As an engineer I have worked on self-driving trucks, computer vision for robot assistants, and AI-enabled brain-computer interfaces. Besides that, I've done B2B sales for two tech startups both worth >$1 billion.

I've received worldwide recognition for my teaching. My essays explaining cutting-edge AI technologies to non-engineers have been widely discussed in the media, and I've given guest lectures on AI to fine arts students in Japan. I have a Masters degree in Systems Engineering from Cornell University, USA.
I'm also the host of The Eccentric CEO and The Age of AI podcasts.
Want to stay in touch with me? Sign up here.
I don't send spam because I'm too shy to.