Also on: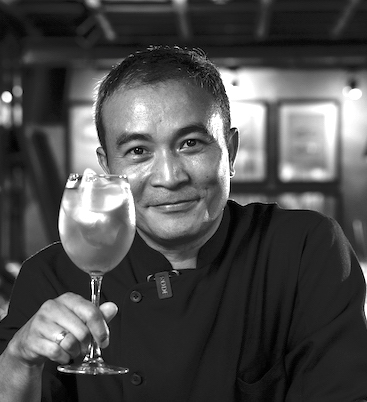 Secrets of Running a World-Class, Profitable Bar — Yangdup Lama
What makes a bar succeed, and what makes it fail?
How do you build a WORLD-CLASS bar, and how do you run it profitably?
I don't drink alcohol (honest!), but I've always been fascinated with the business and culture of drinking (especially watching friends get drunk, but we digress).
Yangdup Lama is the Co-Founder of Sidecar, ranked among the 50 best bars across the WORLD, and a Partner at the Drinks India Company through which he runs 2 more successful bars. He himself is renowned as the TOP BARTENDER in INDIA since 1996.
Talk about an "eccentric" CEO!
We dissect the operations of his unique bar as he walks me through his thought process about its various aspects, from inventory management to how cute the floors should look.
This is a very SPECIAL episode because even though I'm from India, it took me 15 episodes to bring my first Indian guest on the pod.
As always, I promise you won't find a more insightful conversation like this one anywhere else online:
01:00 – A bartender's perspective on alcohol as a commodity
06:30 – Smart alcohol management: what it really looks like
14:40 – Profitability of different types of bars
19:00 – Failure and success rates in bars as a high-risk business
26:40 – Metrics to track and optimize while running a bar
32:00 – Why the "rotation of liquors" is so important
37:41 – How to extract actionable insights from a bar's sales numbers
40:00 – Signature cocktails vs the classics
43:25 – A bar's "discovery rate" and "return rate," and how they vary
48:14 – Fundraising and financial planning for bars
56:50 – The most difficult part of running 2 bars
59:01 – Sidecar's vision and future plans
Connect with Yangdup here:
Your friends might appreciate you sharing this.