A book is similar to a movie in the sense that once it's out, it's out. You can't just add new scenes after it's released! The most you can do is put unreleased footage in the DVD version or on YouTube that most people will never see.
But I wanted this book to be special. In the interest of brevity, I cut out a lot of content from the book, but there was so much more I wanted to share with you – more stories, anecdotes, bonus "lessons," and even quizzes and worksheets.
Finally, digital transformation came to the rescue. It's the 21st century — why should books be "dead" objects anymore?
Therefore, at the end of every chapter in this book, you'll find a unique work of art that acts as a "portal" to webpages like this one, giving you access to bonus content. And this content will keep growing and evolving over time. Tech Fluent CEO is the very first book in the world to do so.
I hope you enjoy all the bonus content, and also invite you to contribute to it by adding a comment below! Your inputs will further shape the experience of other readers and create a book that's truly a living, breathing piece of work. Thank you.
Addendum: John Antioco's Stories
People often ask me for more details about what happened inside Blockbuster.
There was an important character in the story that I didn't mention in the book by name: Carl Icahn. As an activist investor, Icahn led a proxy fight on the board to win control of the company, and soon John was replaced by another CEO.
I sat down with John a few weeks ago, where he shared some more inside stories about the whole saga. You'll find the video of our conversation below.
Here's a supplementary written account by John himself in the Harvard Business Review, if you're interested.
Note: This video has been lightly edited because we kept breaking up due to network issues.
Addendum: Direct from Dell
One of my favorite business autobiographies is Direct from Dell, authored by Michael Dell himself. In it, he says:
"I often wonder what new development will come along and totally change the face of our industry. You can be sure it will happen, it's just a question of when and what it is. It can be a new technology, a new operating environment, a new market, or even a new competitor.
The most important question to Dell is: Will we be able to identify it? Will we be able to take full advantage of it? How we navigate the inevitable changes in our industry will define whether Dell is a good company, or a truly great company."
The first such development that Michael pranced upon was in 1993, when they were trying to win some share in the laptop market. They were about to launch a new product in their Latitude series. While meeting with some folks from Sony in Japan, one of their people happened to tell Michael that their energy power systems group had developed a new lithium-ion battery.
It offered at least 50% more battery life, while still being lighter in weight than anything else on the market. The laptops would last twice as long, becoming an incredibly better "deal" for the customer than any other competitor. The technology was so new and completely untested in the market, that if Dell simply placed an order for these batteries, Sony wouldn't have enough capacity to make them for anyone else in the world for a couple of years.
Sony had previously been putting them in little camcorders and other small devices that didn't have the power requirements of a business laptop. And therein was the risk — the tech hadn't been used for laptops, nor been proven in the market. The risk-averse choice would have been to proceed with the laptop launch as planned, and put these batteries in the next product that they would launch.
But after doing some study and talking with the Sony team about every technical factor possible, Michael and his team decided to take the risk instead. They canceled all their previous battery plans and made a new plan — their new laptops would only be launched with lithium-ion batteries, next year itself. When they did, they broke all the records for battery life at the time. Every other computer company took years to catch up.
Now, we've all heard hundreds of cases like this, where new technologies give companies a competitive advantage. That's not the point here. The most interesting thing about this story is how they actively canceled all their previous plans as soon as a new development changed their fundamental equation of commerce.
Such decisions are expensive, and they only get made in companies when someone with a lot of courage is driving them. As a wise person once said:
"A committee cannot dream; dreams are for individuals to have and for committees to execute."
About the Artwork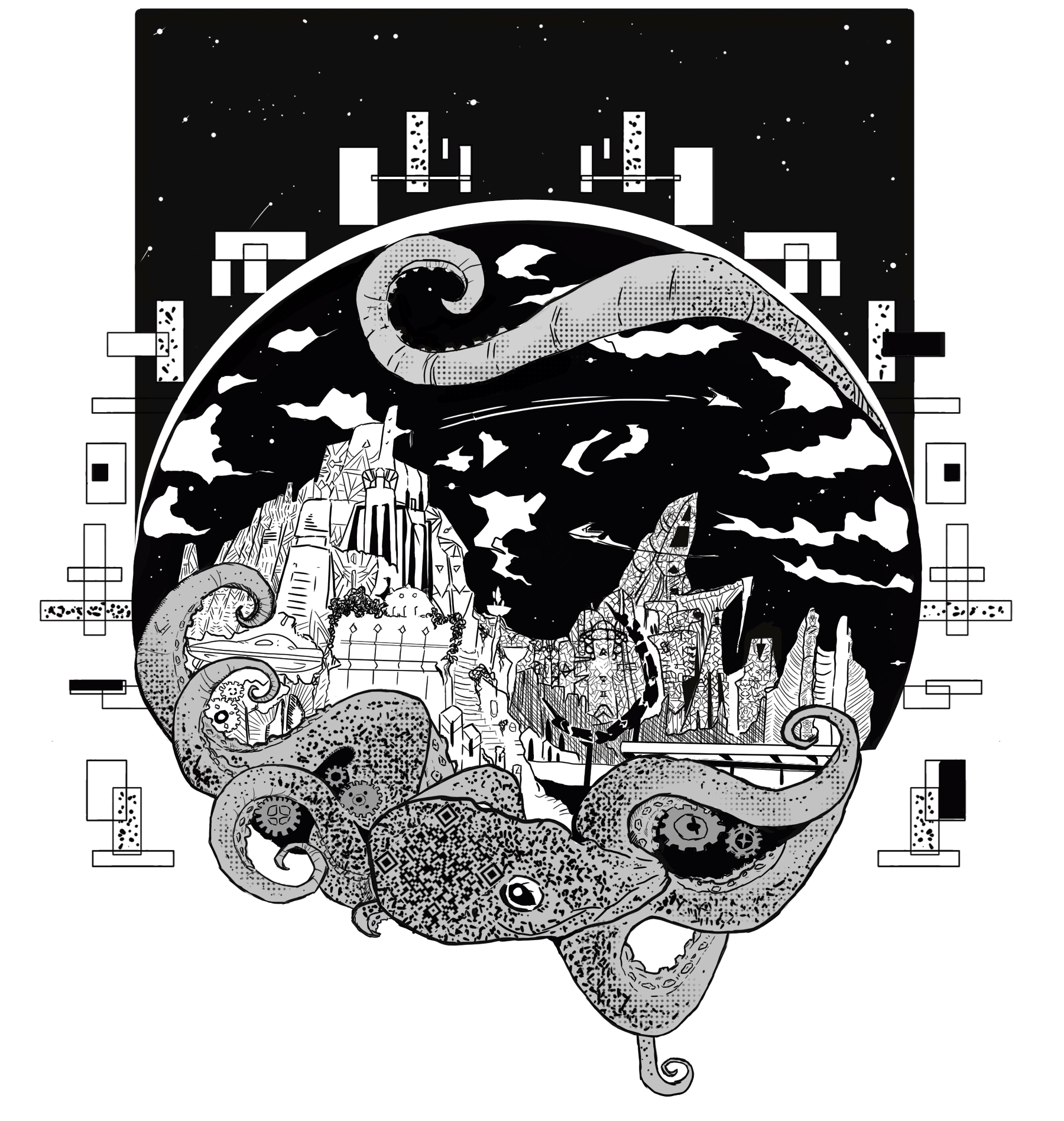 The theme here is change, dynamicity, and evolution. I believe that change is an absolute law of the universe. A question to ponder on: when was the last time you took a look at where the world is moving and made conscious efforts to evolve accordingly?

You can find the artist (Anne-Sophie Balestrini, France) here.
P.S. If you're finding the book valuable, please write a review on Amazon. It really helps!