When I finished my book, I kept feeling unsatisfied.
There were so many things I left unsaid, and stories I left untold (after all, you you have to draw the line somewhere). I also wanted my book to evolve with the times, so that I could keep adding fresh anecdotes and valuable lessons over time. But how do you do that?
Digital transformation came to the rescue – I decided to use fill my book with beautiful, artistic QR codes at the end of every chapter, to act as "portals" inside the book. It's the 21st century, and books don't have to be "static" objects anymore.
Thanks to the digital portals, this book is ALIVE – it will grow with time and lots of fresh new content over months and years. I hope you enjoy this extra content, and also invite you to contribute to it, by adding a comment below!
Direct from Dell
One of my favorite business autobiographies is Direct from Dell, authored by Michael Dell himself. In it, he says flatly that the most important, existential question for his company was whether they would be able to identify the next development that would come along and totally change the face of the computer industry. He saw it as inevitable that something would soon disrupt them – whether a new technology, environment, market, or competitor. If they didn't take advantage of it, then Dell would just be a good company that had its run, but not a "truly great company."
The first such development that Michael pranced upon was in 1993, when they were trying to win some share in the laptop market. They were about to launch a new product in their Latitude series. While meeting with some folks from Sony in Japan, one of their people happened to tell Michael that their energy power systems group had developed a new lithium-ion battery.
It offered at least 50% more battery life, while still being lighter in weight than anything else on the market. The laptops would last twice as long, becoming an incredibly better "deal" for the customer than any other competitor. The technology was so new and completely untested in the market, that if Dell simply placed an order for these batteries, Sony wouldn't have enough capacity to make them for anyone else in the world for a couple of years.
Sony had previously been putting them in little camcorders and other small devices that didn't have the power requirements of a business laptop. And therein was the risk — the tech hadn't been used for laptops, nor been proven in the market. The risk-averse choice would have been to proceed with the laptop launch as planned, and put these batteries in the next product that they would launch.
But after doing some study and talking with the Sony team about every technical factor possible, Michael and his team decided to take the risk instead. They canceled all their previous battery plans and made a new plan — their new laptops would only be launched with lithium-ion batteries, next year itself. When they did, they broke all the records for battery life at the time. Every other computer company took years to catch up.
About the Artwork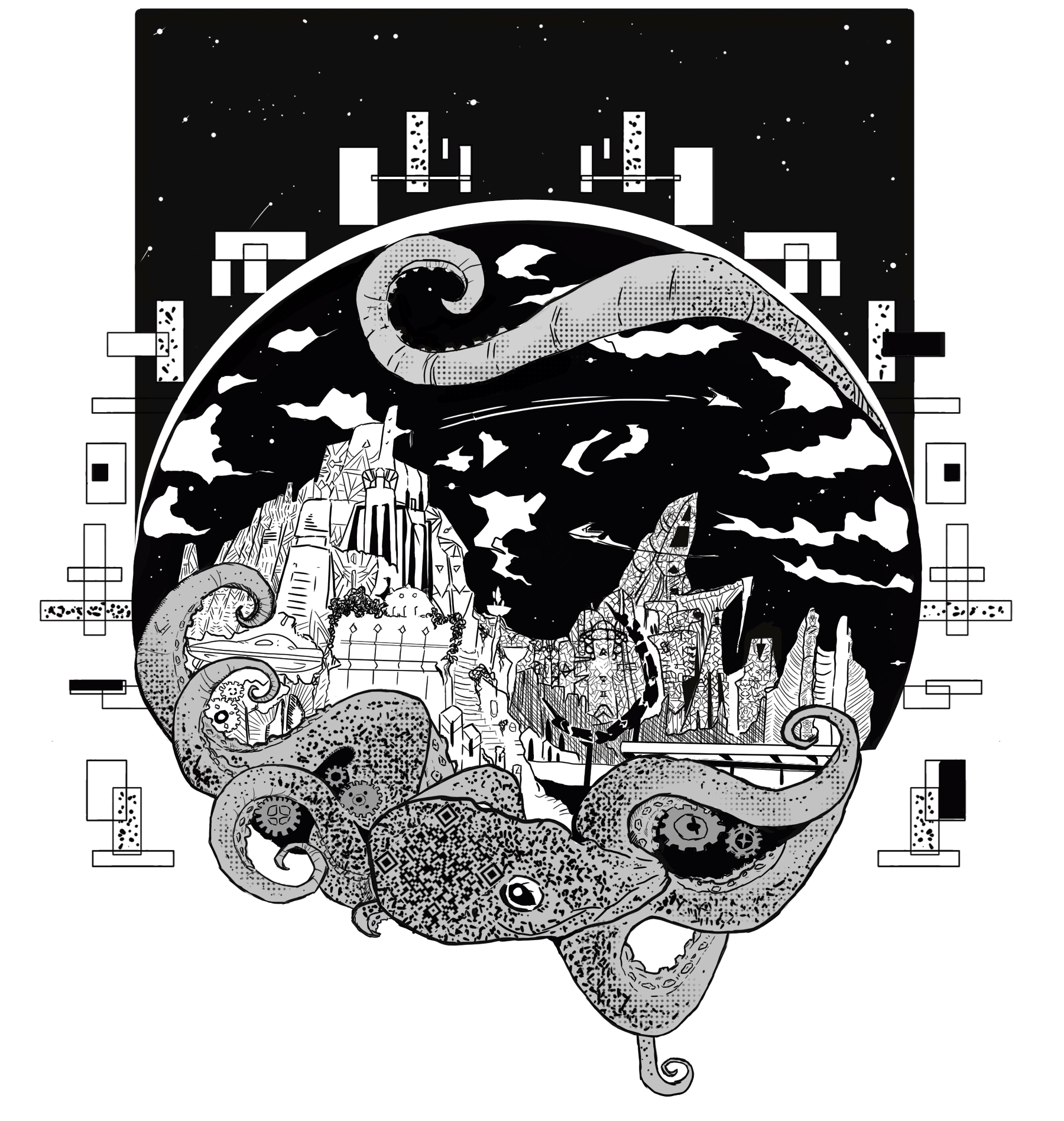 The theme here is change, dynamicity, and evolution. I believe that change is an absolute law of the universe. A question to ponder on: when was the last time you took a look at where the world is moving and made conscious efforts to evolve accordingly?